Adrenal Support - Cordyceps and Rhodiola
b55629c2321a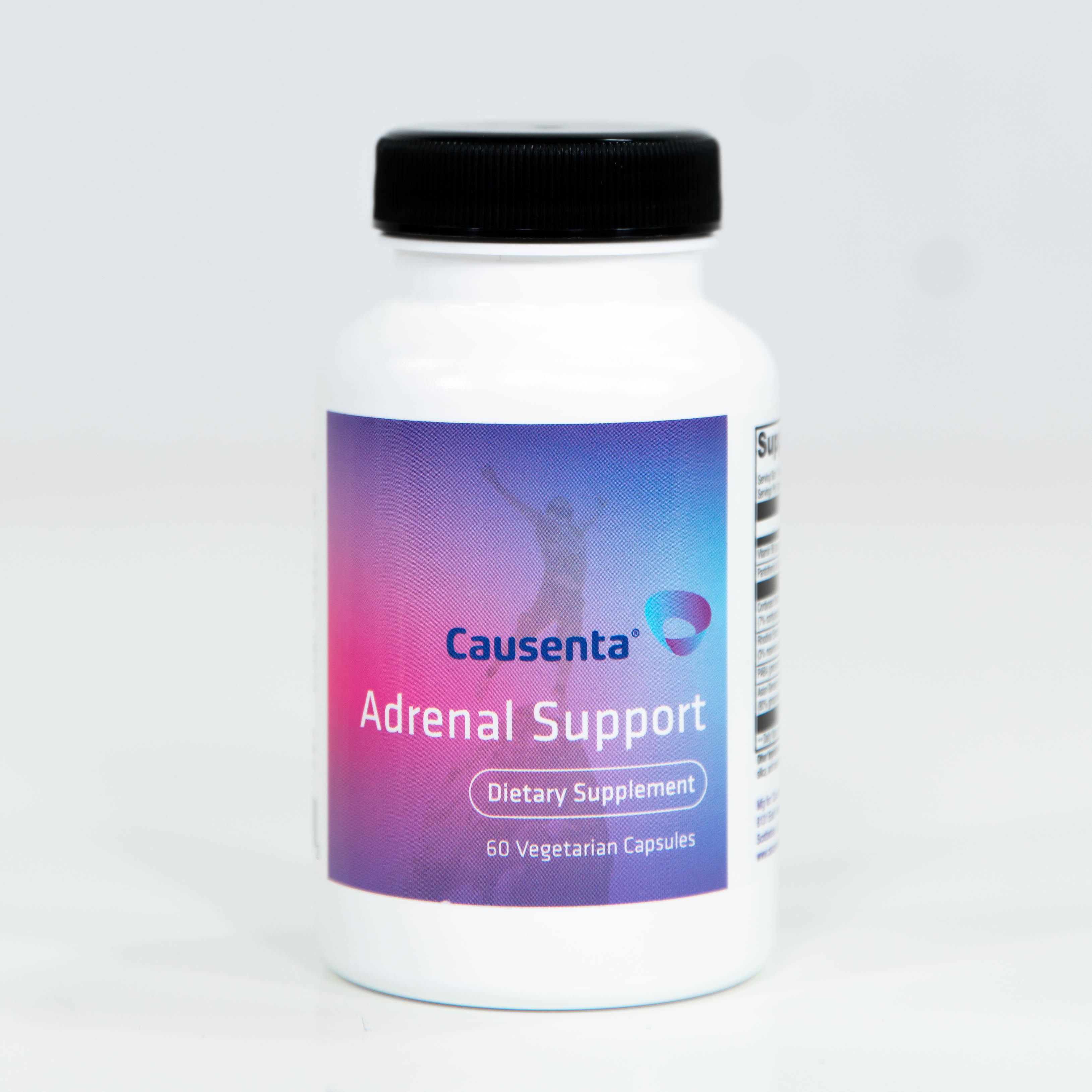 Cordyceps sinensis (cordyceps) As a highly regarded cornerstone of Chinese medicine, cordyceps has been used for centuries for its far-reaching restorative effects. It is a safe, highly valued herb with activities that support nearly every physiological system impacted by the body's response to normal everyday stressors, including the immune and cardiovascular systems.[1-4] Cordyceps has been used to support good balance, strength, and a healthy body weight. It is also widely and traditionally used to increase energy and enhance stamina.[1,2] It has a positive effect on blood sugar and fat metabolism, which is important because fats and sugars are actively mobilized during activation of the stress response to supply the body with extra energy.[1,4] Traditional Chinese Medicine (TCM) practitioners also recommend the regular use of cordyceps to strengthen the body.[1] Furthermore, the cell-protective and antioxidant activities of cordyceps have been documented.*[1,4-7]
Rhodiola rosea (rhodiola) This adaptogenic herb has been used traditionally in Eastern Europe and Asia for centuries to increase stamina, maintain a healthy mood, support the nervous and immune systems, and maintain healthy male sexual function.[8,9] According to Panossian et al, experimental studies performed on isolated organs, tissues, cells, and enzymes demonstrate that rhodiola preparations exhibit adaptogenic effects that support nerve, brain, and heart health and are calming, longevity-enhancing, and central nervous system-stimulating.[9] In addition, experimental animal models suggest that the root extract may be able to support normal heart rhythm.[10] Rhodiola may also have a positive effect on brain neurotransmitters, such as dopamine and serotonin, and may influence endogenous opioid levels.[8] According to a review of the literature on rhodiola, supplementation supports healthy work performance, quality of sleep, appetite, and energy levels subsequent to intense physical or intellectual strain. Salidrosides and rosavin have been identified as primary actives. The rhodiola extract in this formula is standardized to provide no less than 1%-3% salidrosides and 3% rosavin.*
Panax ginseng (ginseng) As an important herbal remedy in TCM, ginseng has been used for thousands of years, primarily for energy production. The main active agents have been identified as ginsenosides, and they are the focus of much published research.[11] Experimental models show that ginseng and ginsenosides have beneficial effects in supporting the adrenal glands; protecting the gastric mucosa; and supporting healthy body weight, blood hormones, and the gene expression of catecholamine-synthesizing enzymes.[11-15] Ginsenosides also have immune-supporting and cytokinemodulating activities.*[12,16]
Vitamin B6, Pantothenic Acid, and Para-Aminobenzoic Acid (PABA) Pantothenic acid is essential to the adrenal glands for production of the glucocorticoids. It forms pantethine in the body, which then converts to coenzyme-A—the most active metabolic enzyme in the human body needed to produce cellular energy.[17] D-calcium pantothenate contains 91.96% pantothenic acid and is the usual supplemental form. Vitamin B6, acting as a coenzyme, has a role in the conversion of muscle glycogen to glucose, which is needed for a proper response to stressors; the synthesis of serotonin; and the support of the immune function.[18] PABA has a role in amino acid metabolism and is needed to manufacture folic acid.*
The Thyroid Connection The interplay between healthy adrenal function and healthy thyroid function has long been recognized by functional medicine practitioners. In fact, cortisol acts in concert with thyroid hormone at the receptor-gene level, and a normal physiologic amount of cortisol is important for normal thyroid function.*[19]
Directions: Take one capsule twice daily, or as directed by your healthcare practitioner. Consult your healthcare practitioner prior to use. Individuals taking medication should discuss potential interactions with their healthcare practitioner.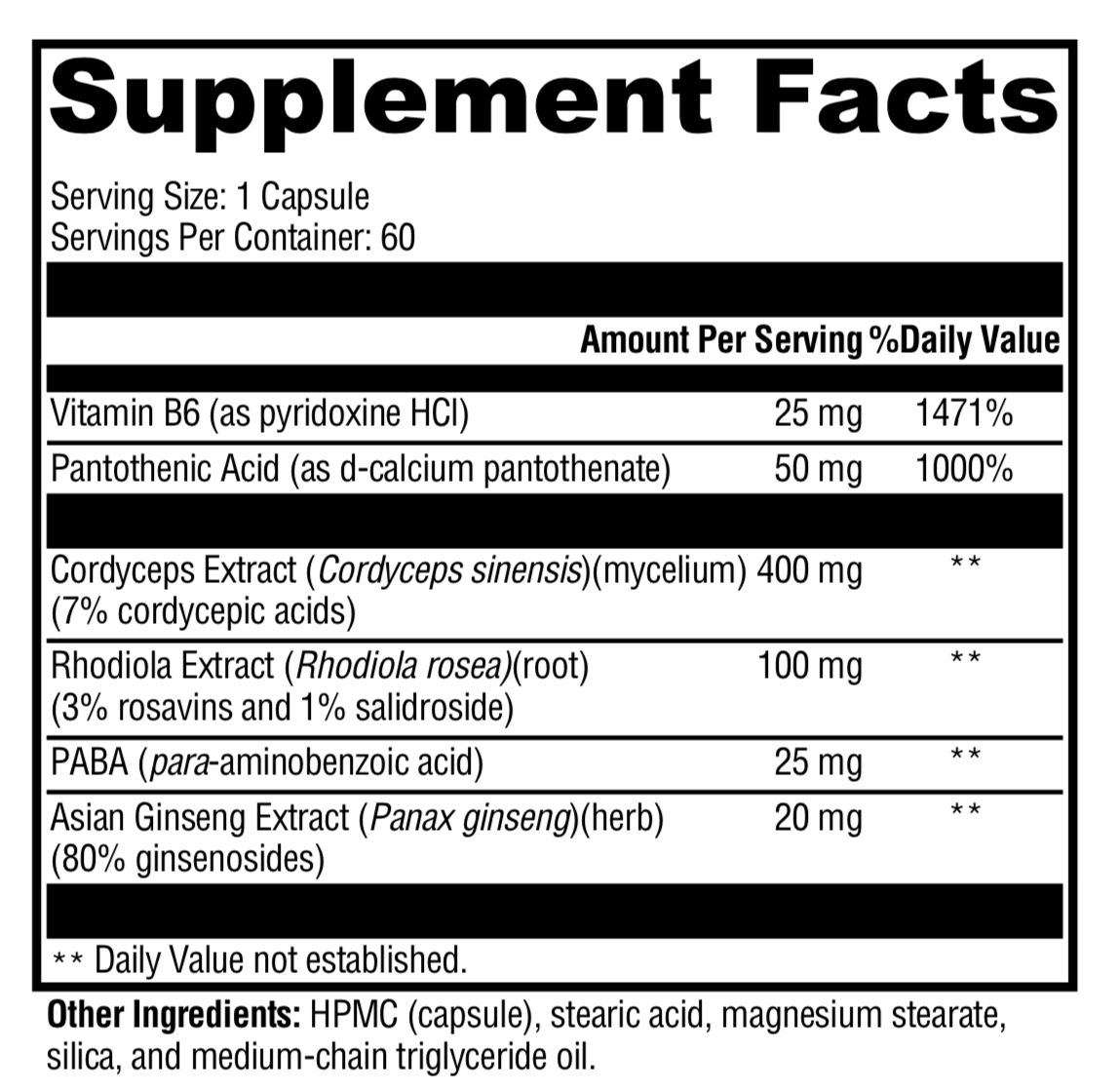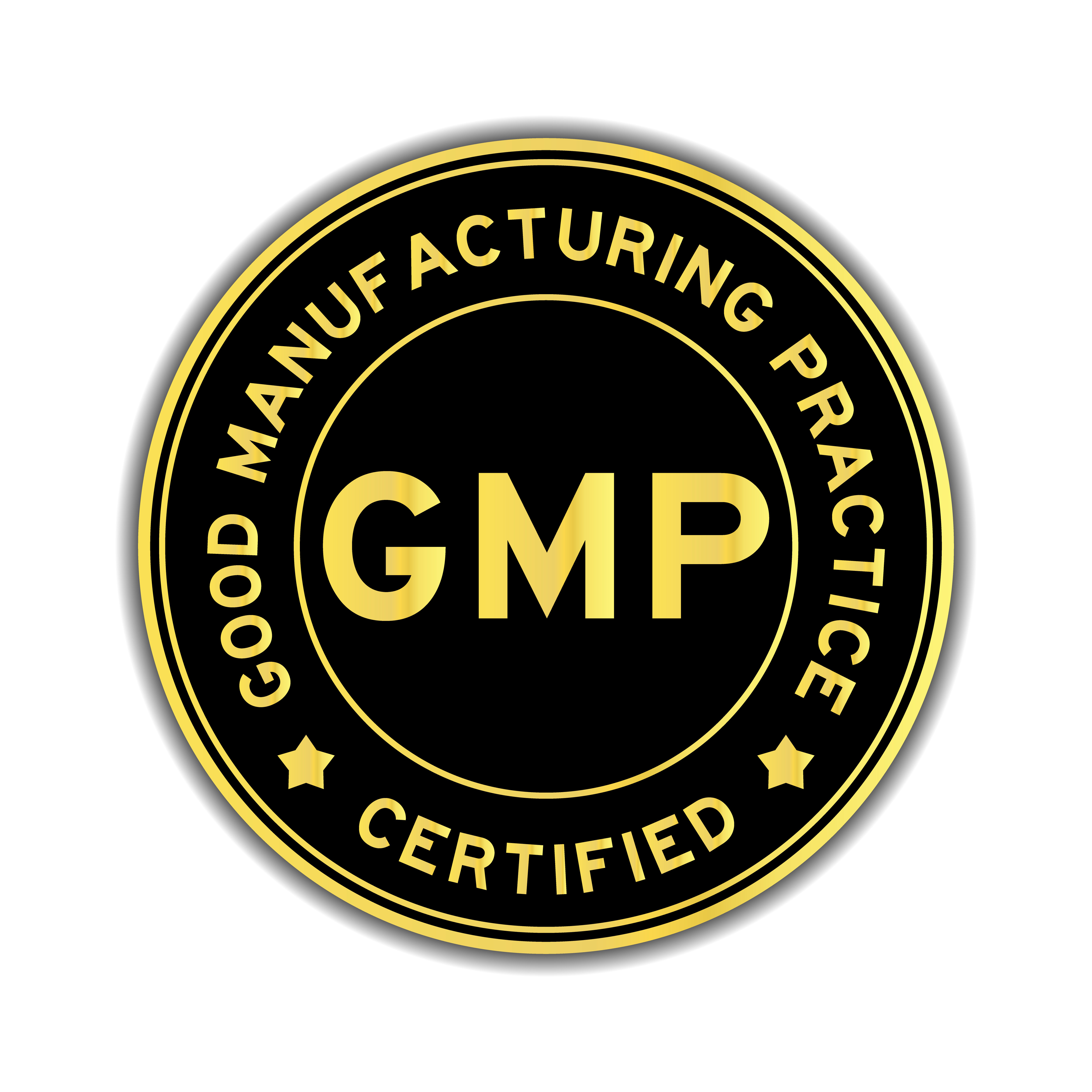 KEEP UP WITH CAUSENTA
Receive updates about how well our patients are doing.Get the latest news in medical technology, strength training, exercise, and nutrition.