Joint Performance IV -MSM, Green-Lipped Mussel and Vitamin C
808ae3019de1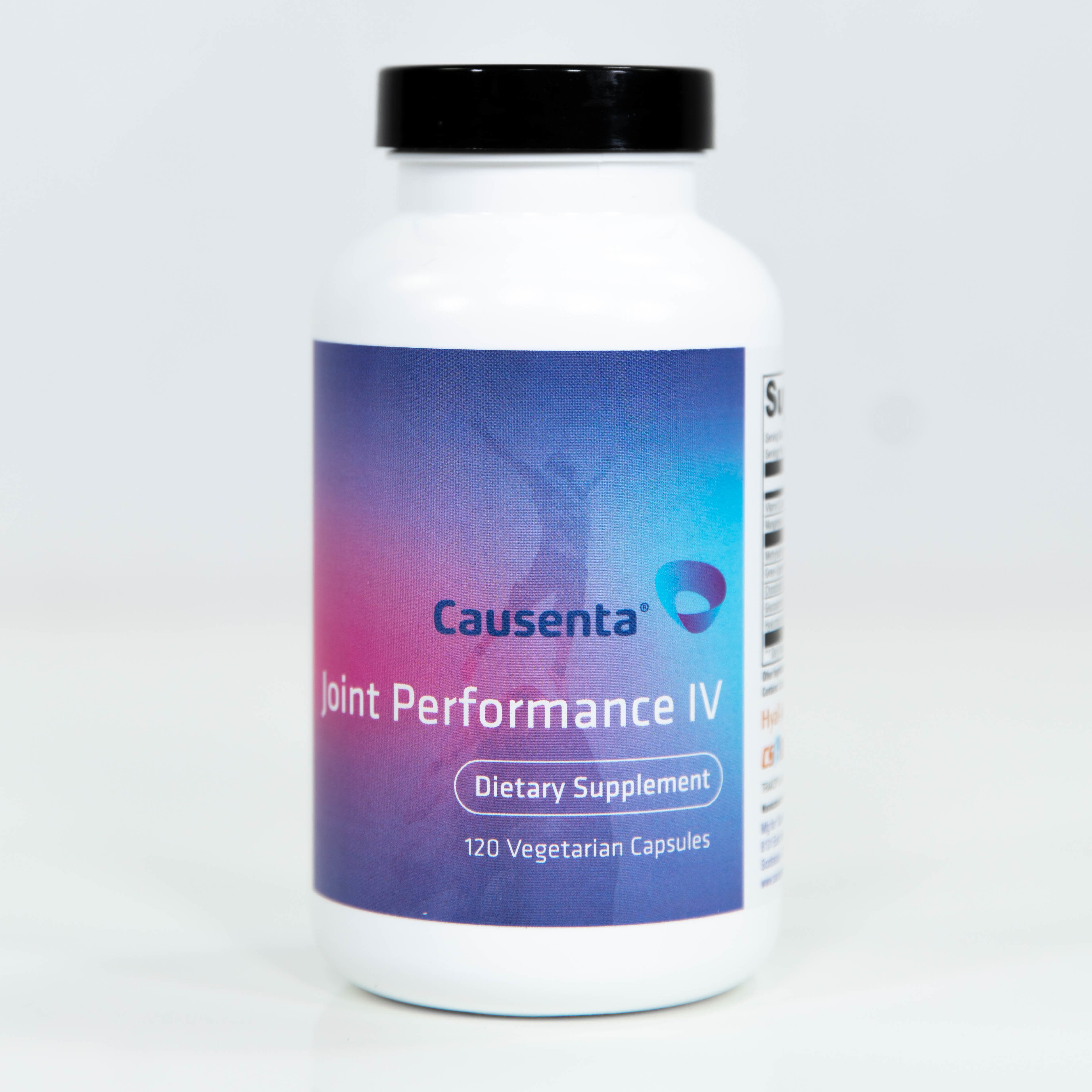 Years of joint tissue stress, underlying cytokine imbalance, and other factors can upset the equilibrium between anabolic and catabolic
processes in the joints. The cooperative ingredients in Joint Performance IV nourish joint tissues and help support balanced metabolic
activity within them.*
Green-Lipped Mussel (GLM) (Perna canaliculus) Causenta®'s GLMs are sourced from unpolluted waters off New Zealand and are
guaranteed to be pure. They contain glycosaminoglycans (GAGs)—the principal components of cartilage and synovial fluid—as well as
eicosatetraenoic acid, which promotes a healthy joint environment.[1,2] GLMs have been shown to inhibit cyclooxygenase and lipoxygenase
enzymes.[2,3] Results of a systematic review of human randomized or placebo-controlled trials show that GLM supplementation (900-1200
mg/d) helps maintain healthy joint tissue and function.*[1]
Hyal-Joint® Hyaluronic acid (HA) is responsible for the viscoelastic and lubricating properties of synovial fluid as well as for performing
biophysical, biochemical, and cell-regulatory roles in joint synovial tissues. Given these critical tasks, HA has become a focus of proactive
joint care. Hyal-Joint is a proprietary rooster comb extract rich in high-molecular–weight HA; it also contains collagen and other GAGs.
Research suggests that Hyal-Joint supports the quality of synovial fluid by positively influencing synovial HA concentration and by reducing
the expression of degradative factors in synovial fluid.[4-8] Furthermore, scientific evidence shows that Hyal-Joint is two to four times more
active than regular HA in nourishing and supporting the health of synovial fluid.[7] This higher degree of activity comes from the unique
composition of Hyal-Joint, which naturally contains key ingredients that benefit synovial fluid.*
CS BiO-ACTIVE® Chondroitin sulfate (CS) is a GAG required for the formation of proteoglycans found in joint cartilage. CS is thought to
enhance joint health by supporting endogenous synthesis and preventing degradation of other joint GAGs. Oral administration of CS (800-
1200 mg/d) has proven to positively influence joint space width, joint comfort, and fluid accumulation.[9-12] The pharmaceutical grade, lowmolecular–
weight CS in CS BiO-ACTIVE has demonstrated higher bioavailability[13] and greater biological activity[14] than other CS sources.
CS BiO-ACTIVE is the reference CS for the European Union Pharmacopoeia, and it was selected by the US National Institutes of Health
for their glucosamine/chondroitin trial.[15] In fact, most of the clinical research performed using CS has employed CS BiO-ACTIVE; and in all
clinical trials and over 10 years of pharmacovigilance, CS BiO-ACTIVE has shown an excellent safety profile.*
Glucosamine Sulfate Glucosamine is an amino saccharide that research suggests stimulates chondrocytes, supports GAG synthesis,
incorporates sulfur into cartilage, induces HA production, and modulates prostaglandin (e.g., PGE2) synthesis.[16-18] Most of the scientific
research done on glucosamine has been performed using glucosamine sulfate. Oral doses of 1,500 mg/d show clinical benefits in joint
mobility and comfort.[16,19] It is postulated that lower doses may nourish the joint tissues, especially in combination with chondroitin sulfate.
Several studies confirm that the benefits of combining glucosamine sulfate and chondroitin sulfate outweigh taking them alone.*[20-22]
Methylsulfonylmethane (MSM) As an organosulfur compound, MSM is thought to primarily benefit joint tissues by delivering sulfur.
Sulfur helps maintain the strength and structure of connective tissue by forming cross-linkages through disulfide bonds—such as those
found in GAGs.[23] Research suggests that MSM may reduce joint tissue damage triggered by free radicals.[24] One joint study shows that
glucosamine and MSM achieve better results when combined than when administered individually.*[25]
Vitamin C and Manganese Vitamin C is essential to the synthesis of collagen and to the maintenance of collagen integrity. Furthermore,
an animal study suggests that serum ascorbate levels influence fluid accumulation in the joint.[26] Manganese assists the growth and
development of normal bone and the synthesis of cartilage. Pairing manganese with chondroitin and glucosamine in high doses has yielded
positive effects on joints,[27,28] and one combination study demonstrated a synergistic protective effect on joints.*[21]