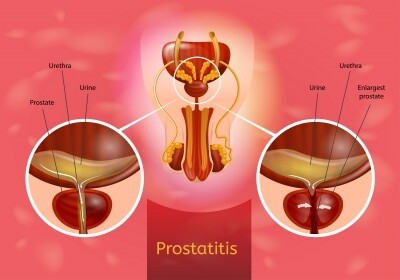 Prostatitis (taint pain) Get Rid of it in a week
SKU 00073
Product Details
Get Results in One Week: Our Supplement Plan Could Help You Right Away
If you are experiencing pain in the prostate, perineum pain, you will experience improvement in one week. Our 30-day supplement plan is designed to treat the root cause of prostatitis and is guaranteed to improve discomfort in the first week.
Please note: if your symptoms are advanced, you may need up to 30 days to see improvements.
Our Guarantee
If symptoms do not improve in 30 days, we will credit the
full amount towards a phone consultation and treatment.
We will ship to you the following:
It is well-established that good nutrition promotes health, while nutritional deficiencies can lead to many chronic diseases. Yet, many people underestimate the importance of achieving proper levels of micronutrients each day. For the human body to complete vital daily tasks, it must be given a wide and complex variety of key micronutrients. Micronutrients play a role in strengthening immune function and converting food into energy. They detoxify chemicals and medications, and manufacture neurotransmitters, hormones and other key signaling molecules in the body. Micronutrients also maintain tissue repair and cell regeneration. Becoming deficient in any one of these essential vitamins or minerals can create a breakdown metabolic processes that safeguard health.
Comprehensive studies conducted by the United States Department of Agriculture have revealed the average American diet lacks micronutrients. Nutritional deficiencies may be caused by poor nutrient levels in the soil, food transport and storage methods, and food processing techniques. In addition, deficiencies can also be caused by highly processed and refined foods, food additives, medications, alcohol consumption, smoking, heavy metal exposure and high stress levels. Whatever the reason, nutrient deficiencies exist in a substantial portion of the U.S. population and, for select nutrients, more than 80% of Americans consume less than the recommended daily allowance (RDA).1,2 Although recommended nutrient intakes (e.g., %DV, DRIs, EARs, RDAs) have been established as minimum guidelines for healthy individuals, these guidelines were not designed to address the micronutrient needs of all individuals, especially those with chronic health concerns. While these guidelines can help prevent a severe nutrient deficiency, standards such as the RDA are not a reflection of optimal daily intake. For these reasons, a daily multivitamin is a prudent choice for most individuals. This product is a superior multivitamin designed to support the ideal daily intake of vitamins and minerals by providing a high-quality source of nutrients in the most bioavailable form.
This product is a unique combination of phytonutrients designed to enhance antioxidant potential by stimulating nuclear factor-erythroid-2-related factor 2 (Nrf2), a dynamic pathway known to increase the production of the body's most important cellular antioxidants. This unique combination of truebroc™, turmeric, pterostilbene, and resveratrol provides potent free radical scavenging potential, balancing of key inflammatory associated pathways, and induction of intracellular antioxidant production. These powerful phytochemicals are the basis of many "superfoods" and have extensive, peer-reviewed research supporting their dramatic effect on cell health and longevity.
Estro Performance Calcium D-Glucatate
This product is a targeted supplement that combines the synergistic benefits of the cruciferous vegetable metabolites Indole-3-carbinol (I3C) and diindolylmethane (DIM) to support proper estrogen metabolism. Formulating I3C and DIM together creates the ideal combination of beneficial metabolites to support estrogen balance and breast and prostate health.

The urinary tract is made up of the kidneys, bladder, and the tubes leading to and from these organs, the ureters and the urethra, and is responsible for producing urine and eliminating it from the body. As an important organ of elimination, a healthy urinary system is essential to the health of the entire body. Many individuals including pregnant women, and the elderly may benefit from additional support for the urinary tract. The Cran-Max® in this product formula is made of 100% cranberry fruit solids concentrated through a proprietary process by using 34 pounds of whole fresh cranberries to produce one pound of Cran-Max®. This process intensifies the natural benefits of the whole cranberry, without the use of any solvents, preservatives, sugars, water, flavorings or color. Together with UTI Rose™ and dandelion leaf, this product offers a full spectrum of kidney and urinary tract support, promoting microbial balance, healthy detoxification and urine excretion.
Save this product for later
KEEP UP WITH CAUSENTA
Receive updates about how well our patients are doing.Get the latest news in medical technology, strength training, exercise, and nutrition.